Almond Flour Chocolate Chip Cookies
---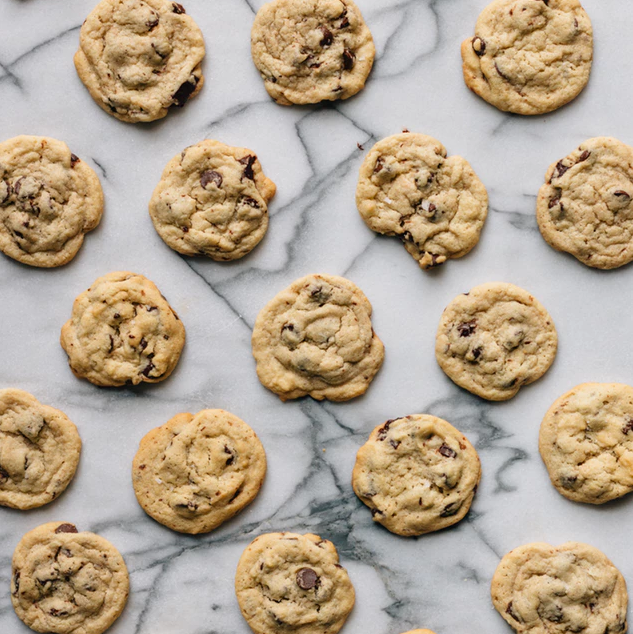 ---
Ingredients
1 ½ – 2 cups almond flour
½ tsp baking powder
½ tsp baking soda
1/3 cup coconut sugar (Madhave Organic Blonde is a great option*)
2 TBSP vanilla extract
1 egg, room temperature
1/8 cup coconut oil, melted
Chocolate chips, to taste (Enjoy Life is a great brand*)
Instructions
Preheat oven to 375 degrees.
Combine all ingredients except chocolate chips and mix well.
Add chocolate chips and mix to incorporate.
If the batter is too sticky, add a little bit of almond flour at a time. If the batter is too dry, add a LIITLE coconut oil at a time and mix well.
Drop small spoonfuls onto a cookie sheet and bake 6-8 minutes.